In this month's newsletter we're going all the way back to the beginning of time to look in on one of the world's very first content creators: Pandora and her famous box. We'll examine how Pandora's box is experiencing a revival in a new iteration as the online unboxing trend, and explain how to thoughtfully pair unboxing content with online creators to unleash the absolute potential of this simultaneously ancient and fully modern phenomenon.
In the Beginning
In Greek mythology, the beginning of existence was a beautiful and peaceful time: free from toil and misery. The earth was covered with flowers, and the rivers flowed with milk and honey. The first man was created by Prometheus and at the urging of Zeus, the king of the gods, the first woman was created by the sculptor Hephaestus. Her name – meaning "a gift to all" – was Pandora.
Before delivering Pandora to Earth, Zeus presented her with an irresistibly beautiful box and a command to never open it, but as Zeus had anticipated, Pandora's curiosity got the better of her, and she opened the box, releasing all the evils of the world: sorrow, vice, confusion, and greed. Unbeknownst to Zeus, the god Prometheus had secretly stashed one final element in the bottom of the box: hope.
The story of Pandora's Box has been adapted into all manner of mediums: theatre, song, paintings, and poetry. And today we're going to discuss how and why we might adapt it into your online marketing strategy. Yes, it's time to talk about Pandora's unboxing.
Unboxing, in case you're not familiar with the phenomenon, is a genre of online content in which people literally document the process and experience of opening up a product and taking it out of the box. Yes, it's Pandora for the modern moment – but instead of each box being filled with all the evils of the world, they're filled with great company-provided products for creators to both be surprised by and to enjoy.

Unboxing content runs the gamut from coffee to clothes, with notable and often seen inclusions like cosmetics, toys, books, skincare products, and "Amazon Finds", and relatively few are marked with the #ad and #sponsored hashtags.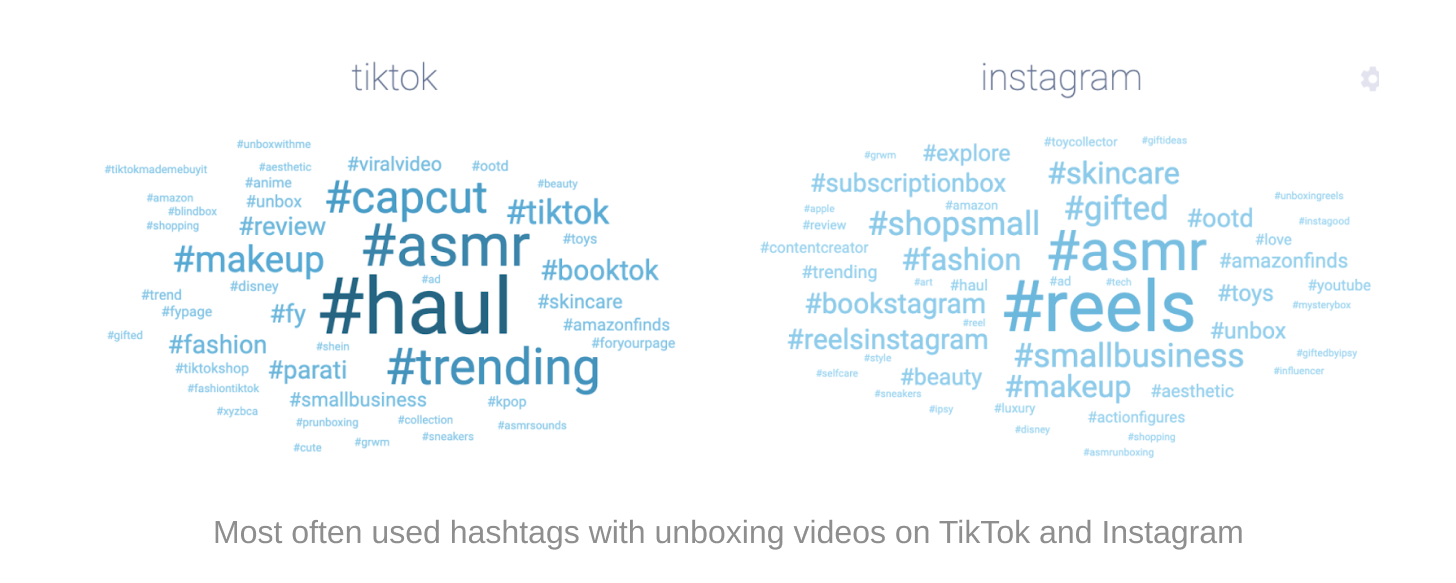 Unboxing videos began as a YouTube phenomenon, but have become increasingly popular on Instagram and TikTok, too, where the volume of posts with #unboxing has increased by 37% over the last year. In that same time period, these videos have garnered more than 1.5 billion engagements, inclusive of likes, comments, and shares. Research shows these videos to be primarily popular among creators between the ages of 19 and 44, with younger creators gravitating to TikTok. Creators who self-identify as female are highly active on both Instagram (82%) and TikTok (68%).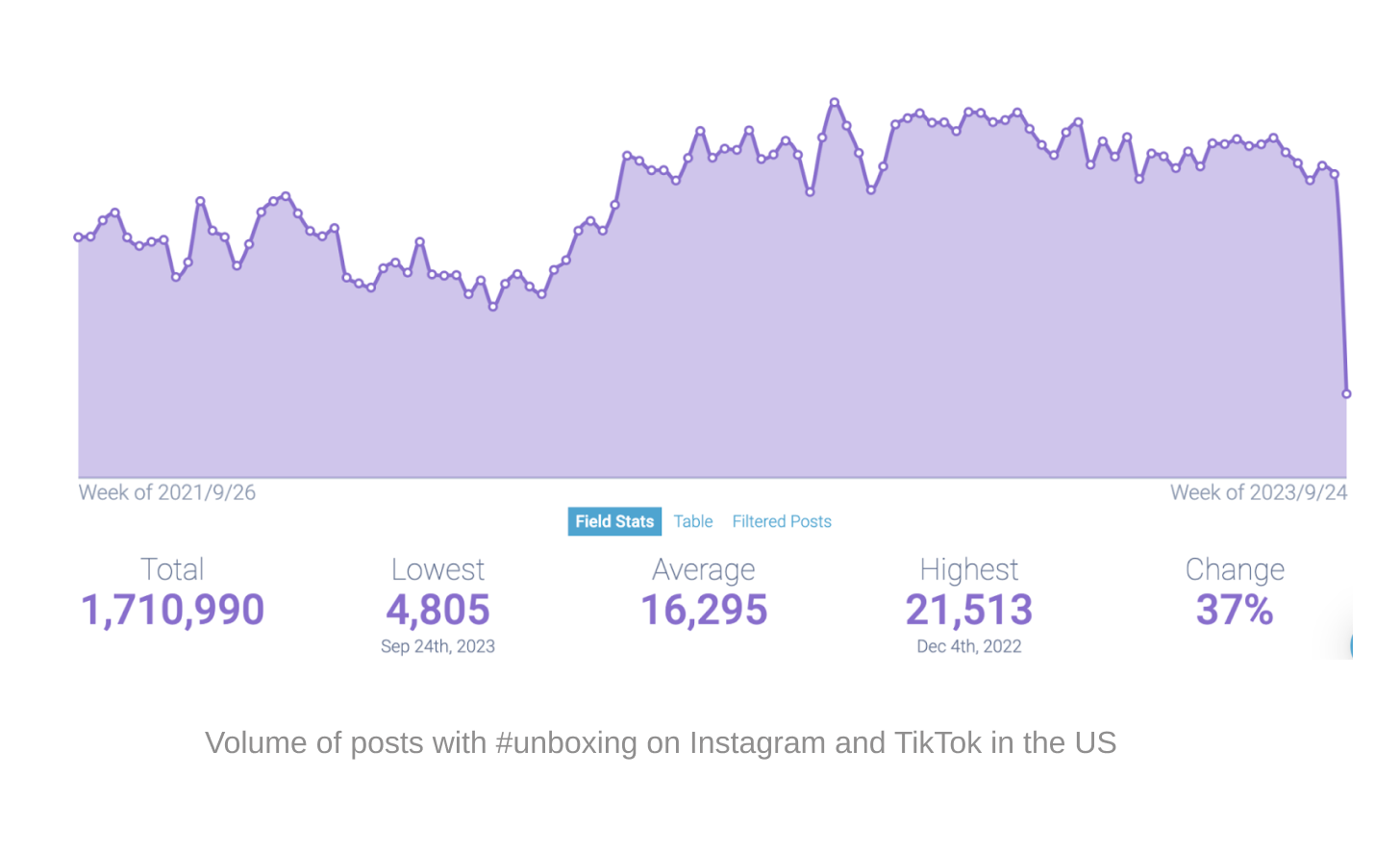 Why Unboxing?
Unlike Pandora's unfortunate experience of being bombarded by sorrow and grief during her unboxing, the primary feelings shared by online content creators during their unboxing videos are love, joy, and anticipation – which translate into equally positive sentiments and high engagement rates from their audiences, as well.

In fact, most TikTok unboxings focus less on the products themselves and more on the emotions and excitement of the creator, fostering an experience of contagious giddy joy rooted in the anticipation of the product's final reveal.
Unboxings are a unique way to engage with niche groups of creators with special interests, and the best way to make use of them is to discover the right match between product and influencer. It's best to avoid sending generic PR boxes because – frankly – they feel like generic PR boxes and you'll be sacrificing the special connection between product and creator that a more tailored partnership might inspire. The best unboxing content encourages creators to include personal resonant anecdotes, and benefits from authentic and real-time responses to products.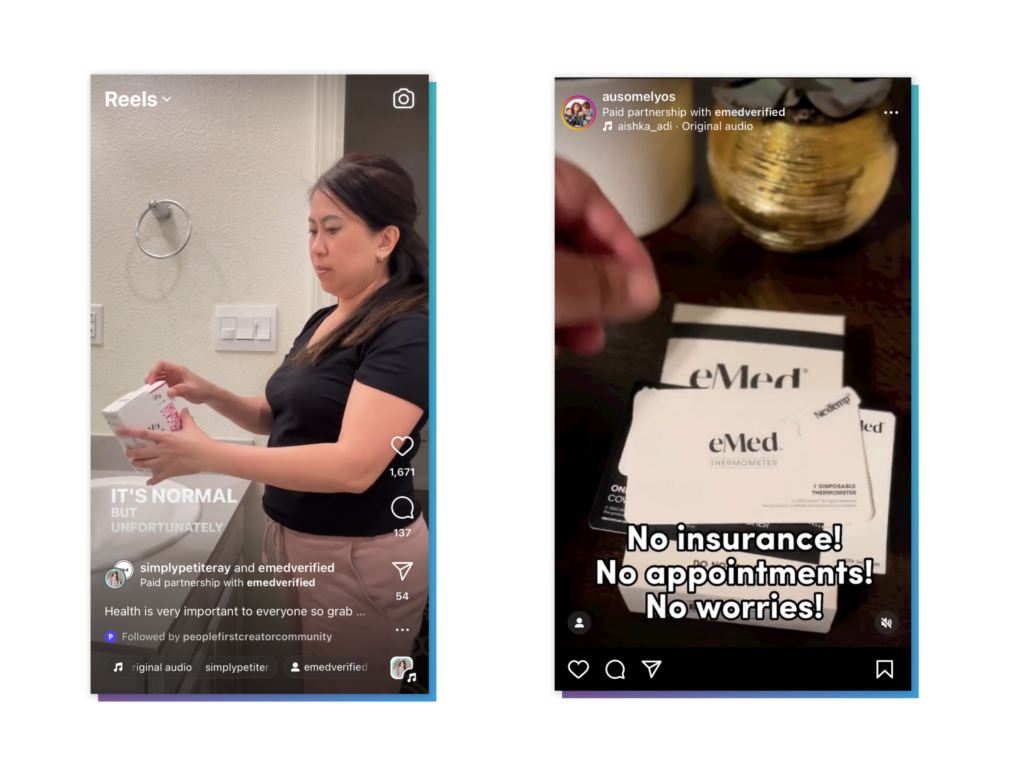 Pandora may have been the world's first unboxer, but she certainly wasn't the last. Unboxing is more popular now than it ever has been, and it will only continue to cross interest, product, and platform boundaries. Now is the perfect time to join the unboxing phenomenon, and People First is here to help you make the most of your campaigns. In the face of internet marketing's potential to inspire sorrow, grief, and confusion, consider unboxing – and us – that tiny extra something that Prometheus thought to stash in the bottom of that very first box: hope.
That's the power of putting people first in your marketing.