How the Name Game is Failing NIL Partnerships
Welcome to this month's edition of our newsletter "If Brands Put People First" where we pop up in your inbox monthly with our analysis of campaigns, advertisements, and communications from brands that we think could make a major impact if they used real people, with real stories, to achieve real results.
In this month's newsletter we take a look at brands who build NIL partnerships based solely on similarities in name, and what it could look like to move past this fad and land more informed, diverse, authentic, and successful influencer partnerships.
---
William Shakespeare said it best: "What's in a name?"
Quite a lot, you might think, if you've been paying attention to the latest fad in NIL partnerships, namely brands signing microinfluencers based only and entirely on their shared monikers.
In case you haven't heard, an NIL partnership is a brand collaboration with a high school, college, or professional athlete that leverages that athlete's Name, Image, and Likeness (NIL). It's a $1+ billion sector, and while there's a huge fanbase for college athletes especially — college sports have more fans than the NFL, MLB, NBA, or the NHL and online mentions of these deals alone have jumped 34% in the past 12 months – NIL partnerships are also uncharted territory and there's a lot of room for error.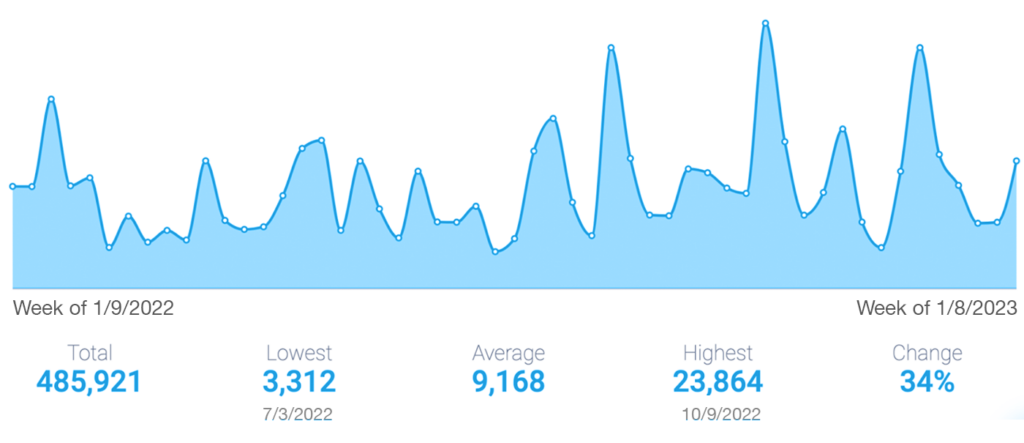 And that brings us back to the Bard's famous question: "What's in a name?" Is a shared namesake enough to forge a successful NIL collaboration? And what's a brand to do while they wait for this perfect coincidence to come along?
---
Late last year, Hyatt Hotels recruited breakout college football star Jalin Hyatt as their new NIL ambassador, and while the Tennessee receiver has a lot to be proud of and a dedicated fan base, too, it's pretty clear why the partnership was inked: because Hyatt (the player) just so happens to share his last name with Hyatt (the brand). And we're not convinced that's quite the right reason.

And then there's University of Alabama Defensive Back Ga'Quincy "Kool-Aid" McKinstry whose grandmother gave him his unique nickname shortly after birth because his big brilliant smile reminded her of the Kool-Aid Man. McKinstry now has grandma to thank for his recent NIL partnership with everyone's favorite bright red beverage. But in choosing a big flashy idea over well-researched community engagement, what opportunities has Kool-Aid missed out on? "Ohh yeeaahh!" as the Kool-Aid Man is famous for saying? "Oh no" is more like it.
---
So what are brands interested in NIL partnerships to do while they wait around for the next Joshua Microsoft, the next Nicole Nike, or the next Mikey Budweiser to turn up? It turns out, there's a better way to build NIL partnerships.
What might have happened if, instead of defaulting to name recognition, Hyatt had taken a deeper look at who their customers are, where they're coming from, and what they love about where they're vacationing, and had sought out college athletes who came from the same communities, who had similar life experiences, and who had authentic stories to share about the same travel destinations?
What if Kool-Aid had developed a campaign based on McKinstry's unique story and unique smile, and asked his fans to tell the world why Kool-Aid makes them smile the same way McKinstry smiles for his grandma?
What do these campaign ideas take into consideration that simply sharing a name doesn't?
Authentic stories and real connection.
Here at People First, we're all about researching, matching, and launching thoughtful NIL partnerships. Our research shows that college athletes are uniquely connected with their communities and 90% of sports fans are more interested in new and up and coming players than in big stars. We have a robust system and strategy in place to recruit college athletes and target specific audiences, no matter the sport, no matter the geography, and no matter the channel.
So if a top college athlete doesn't just happen to have the same name as your brand, and instead, you're looking for a real NIL strategy with a proven track record of success, People First can help match you with the right athletes and the right fans, for all the right reasons. Reach out to start a conversation about what NIL partnerships can do for your brand.
That's the power of putting people first in your marketing.
---
Subscribe to If Brands Put People First: